Affordable app design & bespoke software
Manchester's Award Winning App Design and Bespoke Software Development company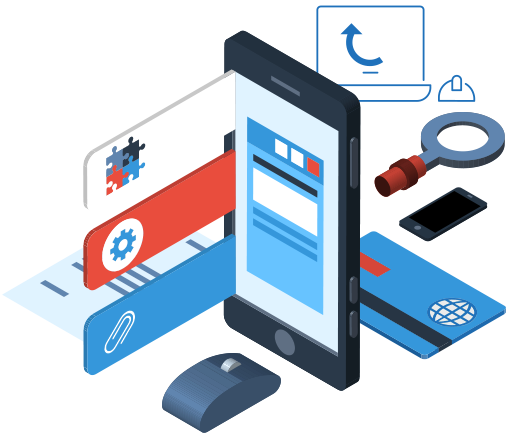 Manchester Apps: App Design and Software Development
At Manchester Apps we are proud to have recently won two awards:
"Best Mobile App Development Agency" and
"Best Bespoke Software Developers (North West England)"
With us, your app design or bespoke software project is in safe hands.

Custom Software Development
Our bespoke software development service enables Manchester businesses like yours to have their own systems and software that they need to run efficiently i.e. your business needs software tailored to its specific requirements and ways of working rather than having to try and shoe-horn your procedures into an ill-fitting off the shelf software package.  Bespoke software coupled with our expert data migration and systems integration services mean your business can make the transition from where it is to a slick new system with minimal effort.  Want to discuss your bespoke software needs?

Web Application Development
We have been building web apps / web applications for over a decade now and our skills in this area mean that a number of web agencies in the Manchester area have relied on us as their "go to web development agency" to help them behind the scenes to deliver the complex bespoke web functionality they have promised their customers.  We work our web app development magic for Manchester web agencies out of sight of their customers and our web development rates mean the web agencies can still make a good profit.  Everybody wins.  Want to tell us about you web app project?

Mobile App Design
Whether it's a hybrid app or a native iOS app for iPhones and iPads or a native Android app for Android smartphones and tablets we can do it all.  We offer UX / UI design services as part of the app design process but we are happy to deal with your preferred designer or use your designs and wireframes if you have them already designed. If you are looking for a Manchester app designer then consider contacting Manchester Apps because we can also help with any backend database design or portal development work, we can also tend to any API integrations that often trip up other app designers that are more design oriented rather than technical.
The bulk of the projects we undertake for Manchester businesses like yours tends to include one or more of the above three types of development / app design service i.e. bespoke software development, web application development custom and / or iOS and Android mobile app design. Implicit in each of these services is database design and admin as all software systems / apps tend to be underpinned by a database of some description. These databases might be stored locally, e.g. within the app / software, or up there in the cloud, in either case we are adept at designing, setting up and managing such databases. Manchester Apps are often called upon to upgrade databases e.g. MS Access databases getting upgraded to more scalable MS SQL Server / MySQL databases. Similarly legacy software solutions often need upgrading or the data they contain needs sharing so we perform careful database migration and systems integration services too for our Manchester customers. Other services we provide throughout Lancashire include:
SaaS systems development (i.e. "software as a service")
legacy software system projects
systems integration projects for Manchester businesses
Internet of Things / IoT services
MVP software development services (sweat equity can be an option) for any entrepreneurs in Lancashire
business software solutions
web app development
custom ecommerce solutions
Business Intelligence solutions for Manchester businesses
blockchain development services
database design work e.g. upgrading Microsoft Access databases to Microsoft SQL Server or MySQL to make them more scalable and robust.
FAQ
Why choose Manchester Apps to design your mobile app or develop your bespoke software?
Based in the North West of England, Manchester Apps has been providing mobile apps and bespoke software that has been enabling many Manchester businesses to operate more efficiently, to take full advantage of new opportunities and to keep ahead of the competition. Having over a decade of expertise in delivering wonderful web apps, custom software systems and mobile apps the Manchester Apps dev team is always keen to ensure that your software project is delivered on schedule, to spec and within the agreed budget – this is how the Manchester Apps agency wins awards.
If you need another reason to fill out the quick contact form below then consider this: due to our project management systems and internal process being lean, this enables us to offer very competitive development rates. Let Manchester Apps handle your app, software or web requirements so you can focus your attention on running your business not worrying about tech.
Discuss your project with Manchester Apps?
Manchester Apps
Call us on 0161 635 3599